Abstract
This client had updated their website to a modern clean look, however their Infusionsoft order forms design was still their old site.
Another challenge with this order form was that it needed to be mobile responsive.
The new order form is now a pixel perfect match to the main site, is mobile responsive, and even has youtube video in the right sidebar.
Special Details
The special features we implemented on this order form are:-
Mobile Responsive So that the order form works just as good on mobile as desktop
PayPal payment option Fix the PayPal popup window bug in standard Infusionsoft forms on standard Infusionsoft order forms
Retina Images for the logos and product images so they look stunningly sharp on Apple devices
Two Letter State Fix – Some payment Gateways lock when longer that 2 letter states are added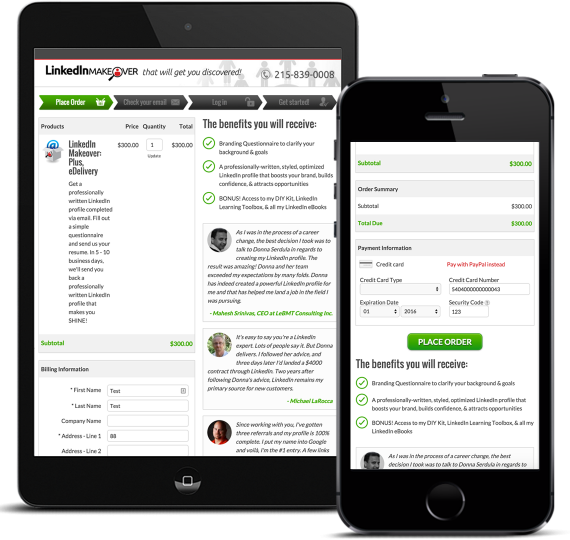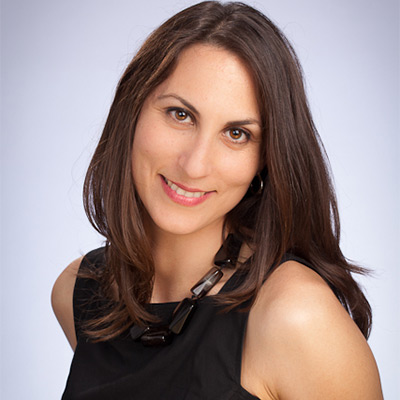 As the pioneer and leading expert in LinkedIn profile optimization, I know the importance of branding.
Just as my clients call me to help them with their LinkedIn profile, I called Lyndon to help me with my Infusionsoft order forms.
In just a few short days, Lyndon and his team supercharged my Infusionsoft order forms. Prior to working with Lyndon, I had done a little tweaking to the forms but found it difficult and time consuming to make the forms look professional. Lyndon and his team truly transformed the order forms!
They are no longer just an order form but a credibility builder and a continuation of the sales process. I found the process easy and his team thorough and committed to my project.
I am beyond pleased with the results and would highly recommend 2buy1click to any Infusionsoft user looking to optimize their order forms and shopping cart.
Donna Serdula
Founder, Vision Board Media